Just want to give a shout of thanks to two of my favorite blogs for featuring my work and hosting holiday giveaways.
First on the list of thank you's is my good friend Steph at Bondville for a lovely feature on my new line of ornaments, brooches and necklaces.  You can read it here and while you are browsing, be sure to spend some time on the site looking at her gorgeous site for "mums who love design."  She is also hosting a subscriber giveaway so sign up to receive her newsletter and enter to win a necklace or 3 ornaments of your choice!  The winner will be announced tomorrow (10 December) so be sure to pop over there today.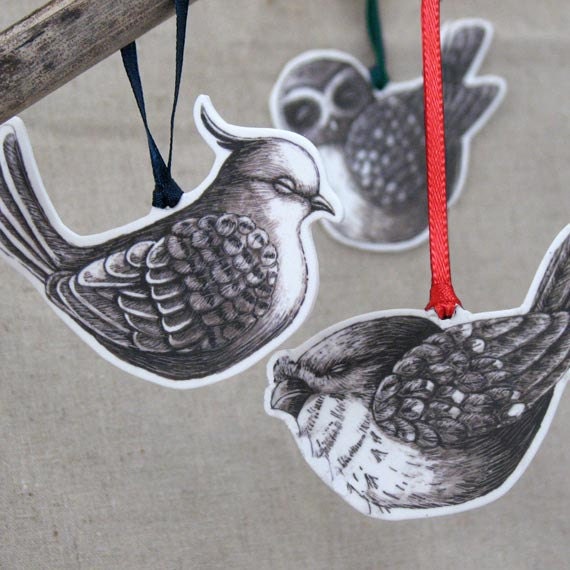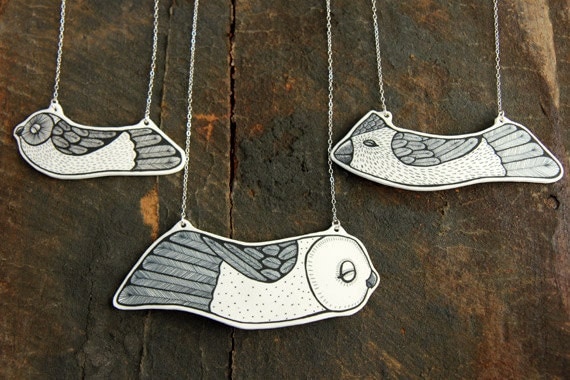 The second on my list of thank you's goes to Shavani at My Owl Barn.  If you love owls, then you will just fall in love with this blog — it showcases owls in art, design, vintage, food, parties and more!  In honor of her birthday, she is hosting a holiday giveaway to two of her lucky readers to win either a necklace or three ornaments.  You can read about how to get your name in the draw here — but hurry up, winners will be chosen soon.
Happy holidays and good luck!